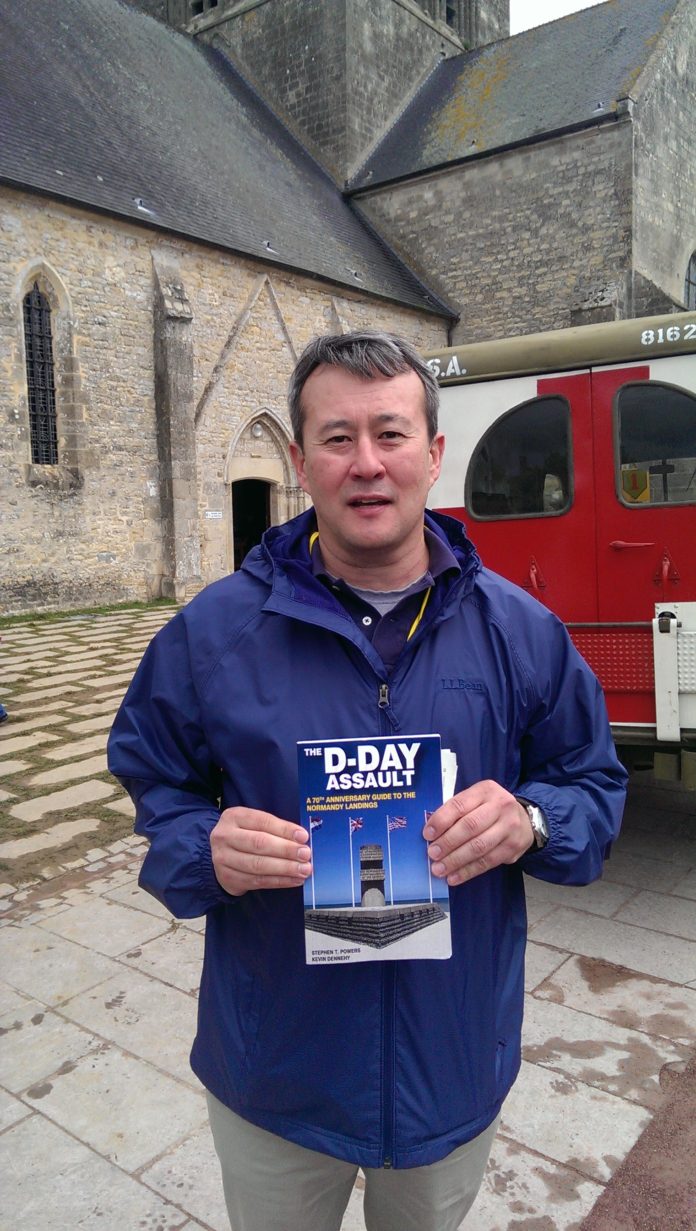 order diflucan from canada By Kevin Dennehy
best place to buy generic viagra online CAEN, France–After a flight from Montreal, Canada, to Paris, rented a car and drove to Caen from DeGualle Airport in about two hours.  Passed numerous reeanactor vehicles, mostly jeeps.  Noticed that security vans and vehicles were also heading north to prepare for President Obama and other dignitaries coming.  Had dinner and saw three or four World War II vets, one a former Ranger from Point du Hoc.  Rented an apartment in Caen for the week.
http://scotcleanservices.co.uk/wp-json/oembed/1.0/embed?url=http://scotcleanservices.co.uk/gallery/sofa2/ On June 4, registered as press at the Ibis Hotel in downtown Caen.  Started raining…on road to St. Marie Eglise, ran into so many military vehicles from reenactors–even amphibious tracked vehicles.  Went to the Airborne Museum, talked to a WW2 Silver Star winner, saw the church were Pvt.  John Steele landed on–and was hung up on in his parachute.  What is with the French obsession with reenacting?  Whole families are involved.  Drove to Dead Man's Corner in Carentan to the Dead Man's Corner Museum…saw a fleet of C47s, a WW2 vintage aircraft, fly over to drop paratroopers…met two nice British reenactors who were playing American 82nd Airborne soldiers.  Went to St. Marie du Mont, saw Bretencourt Manor, where Lt. Dick Winters led Easy Co.'s Band of Brothers against the Germans.  Saw the Winters statute.  Went back into Carentan where French generals and politicians awarded the Legion of Honor to WW2 vets.  Our US airborne soldiers from the 101st, 82nd, 173rd, Rangers and Special Forces were there as was the EUCOM Commander, Gen. Breedlove, and 101st Commander.  Drove into Carentan and walked around.  Drove to Isigny, to the chapel with a plaque dedicated to the 29th Infantry Division, which liberated the town on June 8, 1944.  Drove along road at Omaha Beach, then on highway back to Caen.  Long day!  Met great people, including many of the French, who have been great hosts and are proud of their liberators.