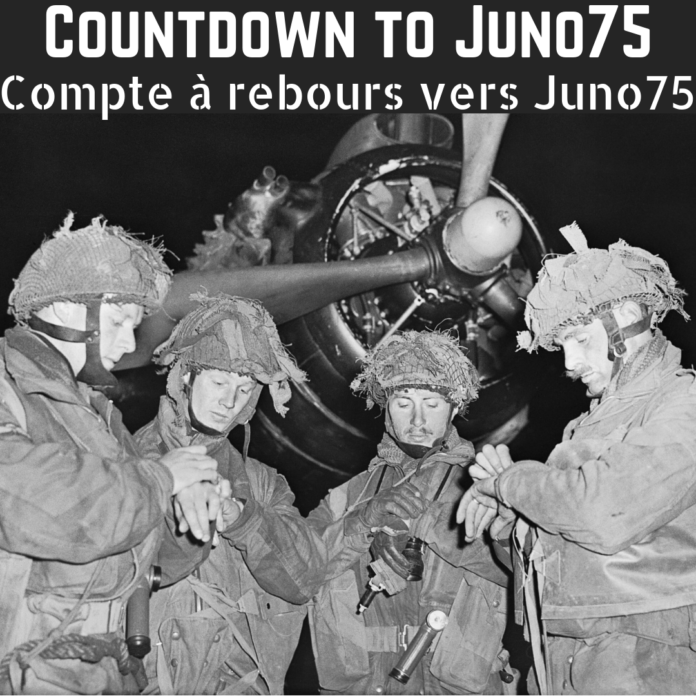 For more information, click on the link above…
5,500 Names, 5,500 Canadian Stories
On 6 June 1944, 14,000 Canadians landed on Juno Beach as part of the Allied invasion of Normandy, known to history as D-Day. By the end of August, more than 90,000 Canadians participated in the fighting from Juno to the closing the Falaise Pocket, the beginning of the end for Hitler's Germany. Nearly 5,500 Canadians were killed in Normandy and remain there today.
In 2019, the Juno Beach Centre will mark the 75th anniversary of these events by drawing special attention to the Canadians who were killed during the days between D-Day and the end of the Battle of Normandy.  Canadians have the chance to engage in an Act of Remembrance by supporting the Juno Beach Centre and paying tribute to those individuals who made the ultimate sacrifice.
Through the dedication of nearly 5,500 dog tags – one for each Canadian killed during the Normandy Campaign – the Juno Beach Centre hopes to raise $500,000 to support future educational and commemorative initiatives. Each tag is inspired by the actual identity discs worn by Canadian servicemen during the Second World War.