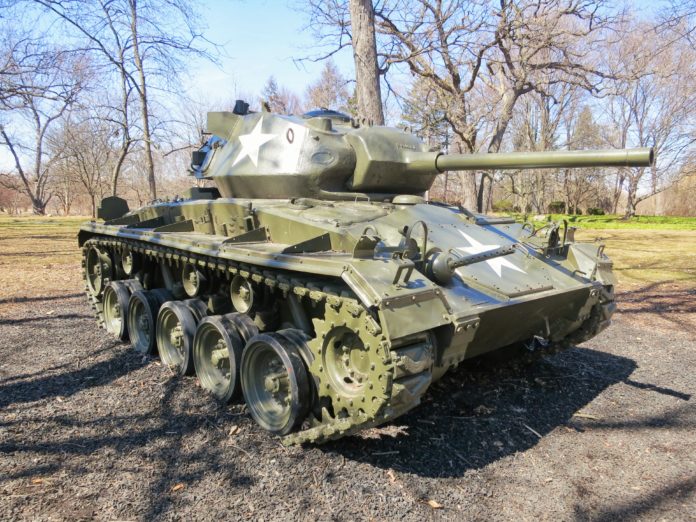 (Photo courtesy of Marcus Qwertyus, Wikimedia)
If you fly into either of Chicago's main airports, there is military history associated with each.
O'Hare International Airport is named for Lt. Cmdr. Edward "Butch" O'Hare, a Chicago-raised, Medal of Honor-winning fighter ace of World War II's Pacific Theatre.  O'Hare was declared missing in action during a night mission in 1943.
Chicago's smaller and older airport, Midway, is named for the World War II's Battle of Midway.  It has a full-size SBD Dauntless dive bomber in Concourse A and several exhibits about the military figures, facts and personalities of the battle.  Several restaurants and shopping are located near the exhibit.
The SBD Dauntless dive bomber was recovered in Lake Michigan in 1991—47 years after it was lost during a training mission.  Nearly 15,000 naval aviators were trained in the Chicago area during World War II.
The First Division Museum is located in Wheaton, Ill., which is 33 miles west of downtown Chicago on Illinois Route 38.  The museum, on the grounds of Cantigny, Col. Robert McCormick's estate, features more than 10,000 square feet of displays documenting the history of the U.S. Army's First Infantry Division ("The Big Red One").
On the outside grounds of the museum, there are tanks, artillery pieces and other military vehicles.  Inside, in addition to exhibits, there is a research center dedicated to McCormick, who commanded an artillery battalion in the 1st ID during World War One.  Museum hours at 10 a.m. to 4 p.m., Tuesday through Sunday.  Contact:  First Division Museum, Cantigny, 630-668-5185, www.mcormicktribune.org/firstdivision.