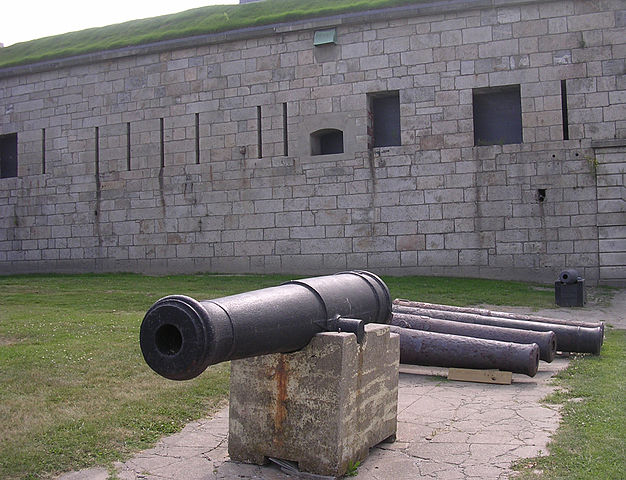 Photo: Tammy Green
NEWPORT, R.I.—If you are looking for an eclectic community steeped in history, it would be hard to beat this seaside resort town. Although it can be expensive to bed down in Newport, there are myriad activities and sites that can be done and seen in a day trip to the busy port city. If you go, (and we hope you do) Recon has some suggestions to make your visit more enjoyable and informative.
Founded in 1639 by English settlers tired of politically motivated religious interference in Boston, Newport became a beacon for religious freedom and attracted inhabitants from throughout the colonies. After arriving in the vicinity, Quaker settlers grew in numbers and became the dominant force in the area. Their not ostentatious style of life is reflected in Newport's early landscape and buildings.
As the city continued to grow, hundreds of shops and wharves were erected along Newport Harbor. As such, Newport became one of the largest seaports in colonial North America. By the mid 1700s, Newport's growth encouraged continued development in the form of hundreds of houses, buildings and landmarks, some of which still stand, such as Trinity Church and Brick Market.
Newport's citizens were adamant in their support of American Revolution and this attitude attracted the attention of the British, who occupied the city from 1776-1779. The result of the occupation was the destruction of Newport's once thriving economy. However, the slowing of Newport's growth and industrial advancement worked to its advantage; because the city had not developed massive industrialization and its attendant problems, it became very attractive to influential members of America's cultural elite during the early 19th century.
During the area's "Gilded Age," (1866-1899) some of America's wealthiest citizens constructed "cottages" along Newport's Belleview Avenue. Constructed by such families as the Vanderbilts, the Dukes, and other industrial barons of the time, with names like "Rosecliff," "The Breakers," "Chateau-sur-Mer," and "Marble House," these structures were anything but cottages by today's standards. With most boasting gold leaf gilding and ballrooms large enough for several hundred guests, parties at the "Cottages in Newport" were some of the most coveted invitations of the gilded age.
With many of the wealthy of the Gilded Age interested in yachting, the New York Yacht Club brought the Famed America's Cup to Newport in the 1930's, solidifying the city's place in the world of 12-meter racing. Yachtsmen were not the only sea farers plying Newport's waters, however, the U.S. Navy played a large role in the development of the community and had a fleet of destroyers stationed in the heart of the city's waterfront. When the Navy pulled its destroyers out of the city in the late 1970s, the city redeveloped the waterfront area into a thriving tourist mecca which continues to attract throngs of summertime visitors.
Today, Newport offers something for people of all economic circumstances and remains a place to spend quality time whether day tripping through the mansions or spending a week exploring all of what Newport has to offer. Recon recently went to the city and can make some suggestions for the road-weary traveler.
Military History Lives On In Newport The military history enthusiast may take advantage of a tour at Fort Adams, (www.fortadams.org). Built between 1824-1857, this brick fort guarded the entrance to Narragansett Bay. The fort, which has a French military architectural influence, had a garrison of 2,400 men and 468 mounted cannon.
In addition, the Naval War College, located near the downtown area, has an excellent museum devoted to the history of the U.S. Navy and naval warfare.
Visitors passing through Fall River, Mass., en route to Newport have the opportunity to see Battleship Cove (www.battleshipcove.org). Located here is the USS Massachusetts, which slugged through 35 battles in World War II; the attack submarine USS Lionfish, a two theatre veteran; and the destroyer USS Joseph P. Kennedy, Jr., housing the Adm. Arleigh Burke Museum. Admission is $14 for adults.
Newport Restaurants
There is absolutely no reason for any visitor to Newport to go away hungry. Whether you like steaks. burgers, chowder, salads or anything in between, there is something in the city for you. Recon recommends, however, that you take the time to make reservations at any of the places you choose to eat, especially during the busy summer season as most of the restaurants are extremely busy during this period.
Black Pearl, Bannister's Wharf, (401) 846-5264. No visit to Newport would be complete without a bowl of chowder at the Black Pearl. We recommend this creamy treat without reservation. The Pearl is especially nice for appetizers and drinks on its outside balcony or, if you choose, you might be able to finagle a table by the window inside on a windy or overcast day. Ideally located for people watching, the Black Pearl is a Newport staple. The food won't disappoint, give it a try and let us know what you think at www.reconcommunications.com. Moderate to expensive.
The Wharf Pub Restaurant, Bowen's Wharf, (410) 846-9233. Calls itself "Newport's Micro-Brew Specialty Pub" for its dozens of bottled and micro brews. The menu ranges from sandwiches to steamed lobster. Moderate.
Brick Alley Pub, 140 Thames St., (401) 849-6334. Another Newport staple for the last 25 years, the Brick Alley offers a varied menu and a large salad bar that is included with most meals. For an appetizer, try the clams, a delicious combination of local littlenecks and Portuguese chourice in a salty broth. Don't forget the bread! Service is friendly and competent, even during the busy summer weekends. The bar staff, who you will meet as you wait for a table, is some of the best around and the bloody marys are excellent. Call ahead. Moderate.
Cafe Zelda, 528 Thames St., (401) 849-4002. Established in 1982, Cafe Zelda has continued to satisfy in a very competitive restaurant environment, a testament to its good food and friendly atmosphere. Try the burgers or any one of the good seafood or meat dishes. Moderate to expensive.
The White Horse Tavern, 25 Marlborough St., (401) 849-3600. Okay, no kidding, reservations are essential here for dinner. And men, don't forget a jacket, they are required for dinner. This is the place to combine great food, colonial Newport and good friends in an atmosphere that is truly unique. One of America's oldest taverns, established in 1673, the White Horse has shed its more debauched origins and has become a gathering place for genteel dining near the Brick Marketplace. Although dinner can be rather expensive, try the White Horse Tavern for lunch or ask for the "tavern menu" (from 5 p.m. Sunday through Thursday) if you don't feel up to springing for a big night. Lunch- moderate. Dinner- expensive.
In addition to the above there are more than 100 other options to satisfy back your hunger. There is a McDonald's in the Marketplace and there are all kinds of little taverns and restaurants in the area. Please share your experiences with us at www.militaryhistorytraveler.com.
Newport Lodging
There are countless lodging options in the city, here are a few we can suggest: All rates are at peak season, typically anytime between Memorial Day and Labor Day. Rates do fluctuate greatly over the off season, check with the hotel for the best rate available for your stay.
Hotel Viking, One Bellevue Ave., (401) 847-3300, www.Hotelviking.com. In a premier location along Newport's waterfront, the Viking offers centrally located lodging within walking distance of Stern's and Bannister's wharf, and even the church where John and Jackie Kennedy were married. The Viking is a full- service, three-star hotel. During summer, travelers at this hotel can expect to pay more than $300 per night. Caution: Be sure if you book at this hotel to request a room in the "New" part of the building as the rooms in the older part of the hotel can be spotty. Call for off season rates they are more than likely significantly less expensive.
Hyatt Regency Newport, One Goat Island., (401) 849-2600, www.newport.hyatt.com. Another expensive, yet centrally located Newport hotel. Because of its location at the end of a causeway connected to Goat Island, in Newport Harbor, this hotel has the ultimate in views. It also boasts a salt water pool and full- service restaurant and lounge. Further out from the main downtown area than the Viking, the Hyatt is still within a mile walk or a short cab ride to Brick Market and the main wharves. Again, expect to pay more than $300 per night, but if you do, be sure to get a room with a harbor/ocean view.
Best Western Mainstay, 151 Admiral Kalbfus Road, (401) 849-9880. Here is a less-expensive option, but still no real bargain at $189 or so per night in summer. Located outside of the downtown area, it is not really within walking distance for anyone with any sort of physical difficulty. The upside is that it is still a short cab ride away from all of the main sight seeing attractions and is almost half the price of the downtown "biggie" hotels. And, those with no physical limitations could walk, at least one way, into town. The hotel has a full-service, on-site restaurant open from 6 a.m. to 10 p.m.
Motel 6, Newport, 249 J.T. O'Connell Hwy, at Coddington Hwy., (401) 848-0600. For those interested in no frills lodging, this Motel 6 may be for you. At $69.99 per night, this is one of the bargains of the area. However, this property is not located within any of the historical districts of the area and is approximately three to four miles from the touristy downtown area. Located off state Route 114, it is really closer to Middletown than Newport. However, for $69 a night, a cab ride into and out of town may be worth the trouble of being a little farther away.
Inns of Newport. There are far too many for a credible review here, please go to: www.newportinns.com and if you decide to go the route of staying in an inn, please let us know about your experience at: www.militaryhistorytraveler.com.
Newport Activities
Feel like dropping a few bucks playing slots? Want to visit the church where JFK and Jackie Bouvier were married? How about a church where George Washington prayed? Well, Newport has all of this and more. Some of the attractions we suggest have historical significance, some don't. Whatever your experience, please tell us about it at: www.militaryhistorytraveler.com, we enjoy hearing about the experiences of our readers!
Newport Grand, 150 Admiral Kalbfus Road, (401) 849-5000. Visitors to Newport who like to play slots or betting on the ponies should get themselves over to Newport Grand, a former Jai Alai fronton converted to a large casino housing hundreds of slot machines and simulcasting horses, dogs, and Jai Alai. The staff, particularly at the betting windows, are friendly and knowledgeable. A fun place to be during a day of inclement weather. Unfortunately for those who like them, no table games are available. Brick Market Place, Corner of Thames and Washington Square. A must see for any visitor to Newport, home to myriad galleries and boutique shops, visitors here can find everything from antiques to magnets with "Newport" on them. Plan on at least a couple hours to investigate everything.
St. Mary's Church, 70 Church Street, (401) 847-0475. The site of John and Jackie Kennedy's 1953 nuptuals. Established in 1828, it is the oldest Catholic parish in Rhode Island. Closed to visitors on holidays.
Trinity Church, Queen Anne's Square, (401) 846-0660. Across from Brick Market, this parish has been in existence since 1698, but the current building was erected in 1726. Notable visitors include George Washington, Queen Elizabeth II and Desmond Tutu. Open weekdays during summer.
International Tennis Hall of Fame, 914 Belleview Ave. (401) 849-3990. Constructed in 1880 during Newport's "Guilded Age" as the Newport Casino, a gathering place for Newport's elite, the site was designated in 1954 as the International Tennis Hall of Fame and Museum. Now known as the U.S. Open, the Casino hosted the U.S. National Lawn Tennis Championship from 1881 to 1915 when the event was moved to Forest Hills, N.Y. An interesting place to discover not only the early days of U.S. tennis, but to peek into the lives of Newport's most wealthy during their heyday. Open daily everyday but Thanksgiving and Christmas. Admission fee.
Mansions of Newport, Belleview Avenue. There is no better way to get a feel for America's, and Newport's "Guilded Age" than through a visit to these monuments constructed by America's turn-of-the-century industrial barons. Called summer "cottages" by their owners, these mansions defy description. Tours are available through the Preservation Society of Newport County. Contact them at: www.newportmansions.org or (401) 847-1000. We highly recommend a tour of at least a couple of these American classics.
Ten Mile Drive
A well-marked drive that will take you by many of Newport's most significant and interesting sites including Hammersmith Farm, where Jack and Jackie Kennedy had their wedding reception. In addition, the drive is very scenic. A highly recommended enjoyable hour or so, depending on traffic and whether or not you elect to stop along the way.
Eventually you will wind up back in downtown Newport with great pictures. Ten Mile Drive starts just South of the intersection of Belleview and Memorial Blvd. There are signs across from "The Elms," one of Newport's mansions, signifying the beginning of the tour.