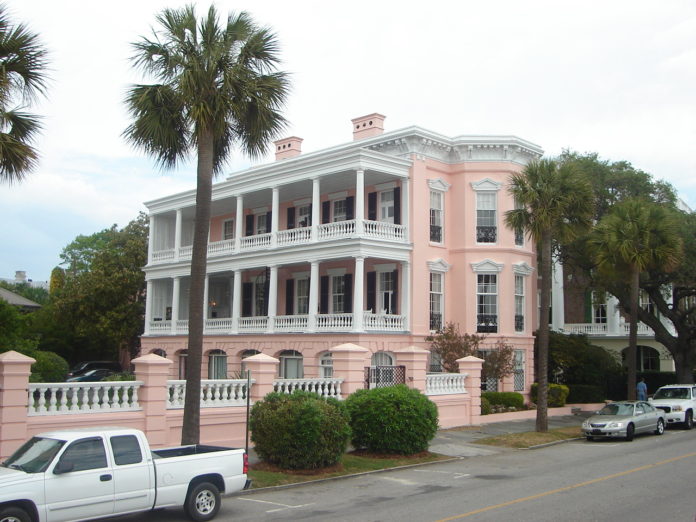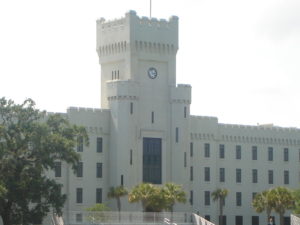 CHARLESTON, S.C.–History and Charleston are inseparable.  Founded in 1670, immigrants first came here to escape religious oppression.  Later, many became wealthy through the rice, indigo and cotton industries.
Visitors to Charleston have the opportunity to see important history sites, tour famous mansions, gardens and dine in some of the nation's finest restaurants.
The main area of Charleston, a city of nearly 100,000, is located on a peninsula with the Cooper River to the east and the Ashley River to the west.  Nicknamed "The Holy City," Charleston boasts more than 180 churches, with many spires and steeples highlighting its 18th-century skyline.
Touring Fort Sumter
A great way to begin a visit to Charleston is to take a boat ride to Fort Sumter, where the Civil War began.  Boats depart daily from Liberty Square Visitor's Center (Charleston Harbor Tours, 843-577-0242, www.fortsumtertours.com) to Fort Sumter, which is located on a man-made island in Charleston Harbor.  These tours also give a great overview of the harbor and city.
Fort Sumter, named for a Revolutionary War hero, was built after the War of 1812 as part of a coastal chain of forts to protect the country.  The fort was a sleepy outpost until 1861, when Union Maj. Robert Anderson moved his command there.  The act enraged Confederate leaders, who viewed Anderson's occupation as an act of war.
Brig. Gen. Pierre G.T. Beauregard, who commanded Confederate forces in Charleston, had been one of Anderson's artillery students at West Point in 1837.  Beauregard did not want to fire on his old friend and former instructor.
On April 11, 1861, Beauregard demanded that Anderson surrender Sumter.  Anderson refused.  After an hour, Confederate guns opened fire on Sumter from Fort Johnson, Fort Moultrie and other forts (including Cummings Battery, which is near Fort Wagner, famous for the futile attack by the 54th Massachusetts, which is commemorated in the movie Glory, which is reviewed in this issue) that surrounded Fort Sumter.  Although he had 60 guns, Anderson could not get most of his guns into the fight as he had too few men to man them.
The Confederates fired through the night.  The next morning, a hot shot (a heated cannonball) set fire to Fort Sumter's officer's quarters.  At 2 p.m., Anderson surrendered the garrison.  Miraculously, no one on either side had been killed.  Anderson and his men were allowed to board a ship for transport to New York.
The Confederates held Fort Sumter from 1863 to 1865.  It was bombarded for months by Union ironclads, shore batteries and withstood a failed amphibious attack.  The fort was reduced to rubble.
Today, only the bottom floor, of what was once a three-story fort, still stands.
A massive concrete structure for artillery guns, built in 1899 during the Spanish-American War, dominates the central section of the fort.
After the war, Maj. Anderson was brought back to Fort Sumter to raise the flag that he was ordered to take down.  Another guest was invited to attend the event—President Abraham Lincoln, who declined the invitation.  Lincoln was assassinated at Ford's Theatre in Washington–on same night as the ceremony in Charleston.
"Just think how history may have changed had Lincoln accepted the invitation to go to Charleston," said Bill Dennis, a Fort Sumter park ranger.
Also at the flag-raising ceremony was Union officer Abner Doubleday, inventor of baseball, who as a captain, served with Anderson at Fort Sumter during the bombardment.  "During the bombardment, he was angry when he looked through his spy glass to see people on the balconies of the Hotel Moultrie watching the shelling as if it were a show.  Doubleday ordered cannons to fire two shots on Hotel Moultrie," Dennis said.  "At the flag-raising ceremony, locals asked him why he fired on the hotel and he replied, 'I stayed there once and received poor room service.'"
Patriots Point Features Famous Aircraft Carrier
One of World War II's famous aircraft carriers, the USS Yorktown, is anchored permanently at Patriots Point (40 Patriots Point Road, Mount Pleasant, 843-884-2727, www.patriotspoint.org).  The Yorktown, know as "The Fighting Lady," was commissioned on April 15, 1943, and moved to Charleston in 1975.  It earned 11 battle stars for action in the Pacific.
Visitors can tour the 888-foot ship to learn about the types of aircraft that flew from carriers and see the exhibits on naval aviators.  Visitors can tour decks filled with cabins, crew quarters, galleys, shops and other work areas.
Also on board the Yorktown is the Congressional Medal of Honor Museum, which honors the 3,459 recipients of our nation's highest award for military valor.  The exhibit includes actual medals, paintings and memorabilia about the Medal of Honor.
Also tied up along side the Yorktown are the USS Laffey, a destroyer that bombarded the D-Day beaches at Normandy and was hit by five Kamikazes off of Okinawa in 1945; the Coast Guard Cutter Ingham, which sunk a German U-boat and served in Vietnam; and the USS Clamagore, a World War II-era submarine.
Other Charleston Military History Sites
The Citadel.  Founded in 1842, The Citadel offers a weekly military dress parade at 3:45 p.m. during the school year (check the school's website for exact time and dates).  The school's small museum shows the development of the school through uniforms, equipment and other memorabilia.  An audiovisual production about Gen. Mark Clark, World War II leader and school's superintendent, is show daily in the museum.  The original campus building is now an Embassy Suites Hotel in the historic district.  (171 Moultrie St, 800-868-3294, www.citadel.edu).
Fort Moultrie.  One of the first victories of the American Revolutions occurred here when Col. William Moultrie's men fought off a British invasion on June 28, 1776.  This is the third fort on the site.  The current one was built in 1809 and was in use through World War II as a coastal defense battery.  The Indian chief Osceola is buried here.  (1214 Middle St., Sullivan's Island, 843-883-3123, www.nps.gov).
Other Charleston Sites
Boone Hall Plantation and Garden.  Located 11 miles east of Charleston, has a mansion, a live oak alley with Spanish moss draped on the trees.  Antebellum slave cabins with recent archeological excavations and interpretive signs are on the grounds.  Several movies have been filmed here.  At $17.50 per adult, a bit expensive, but worth the journey.  (1235 Long Point Road, off of U.S. 17 North, in Mount Pleasant, 843-884-4371, www.boonehallplantation.com).
Charleston Museum.  The oldest museum in the country, founded in 1773, contains a large collection of natural history, toys, fashion, archaeology and plantation life displays.  The museum also has an excellent Civil War room with original battle flags and other memorabilia from the Union Siege of Charleston.  A full-scale model of the Confederate submarine Hunley is outside of the museum.  The historic Joseph Manigault House, built in 1803 in the Federal style, is next door.  The museum also owns the 1772 Heyward-Washington House, which was the home of Thomas Heyward, Jr., one of the signers of the Declaration of Independence.  President George Washington stayed there when he visited Charleston in 1791.  (360 Meeting St., 843-722-2996, www.charlestonmuseum.org).
Grayline Bus Tours offers a 90-minute panoramic tour of Charleston that stops at 100 points of interest.  The tour stops in the historic Battery area, to view some of the pre-Civil War mansions.  A two-hour tour offers all the benefits of the 90-minute tour plus a walk through of a restored historic home.  Grayline also combines the 90-minute tour with a Fort Sumter tour.  Call for prices and times.  (843-722-4444, www.graylineofcharleston.com).
South Carolina Aquarium.  This giant complex houses local fish, crabs, turtles and other sea creatures.  Great for the kids.  (100 Aquarium Wharf, 843-720-1990, www.scaquarium.org).
Eating and drinking in Charleston
Charleston is one of the best-known culinary areas in the South with big-name chefs.  Visitors can find restaurants in 18th Century buildings with white linen and chandeliers.  However, there are scores of low-cost cafes that serve local barbeque and other dishes.  Reservations to the higher-end places are essential, particularly on weekends.  Visitors should call ahead to find out if a restaurant serves lunch—as many do not.
FIG.  Hip locals hang out here to dine on seafood, trendy vegetable and beef dishes.  There is a lively bar to grab a drink while you wait for a table.  There are many excellent reviews, from national publications, on the walls of this top eating establishment.  (232 Meeting St., 843-805-5900).
39 Rue de Jean.  This French bistro is great to grab lunch or a pre-dinner drink.  It serves mussels, steaks, seafood and has a variety of sandwiches.  The café is located near the Visitor's Center and Charleston Museum.  (39 John St., 843-722-8881).
Sticky Fingers.  Be prepared for generous portions of ribs, both wet and dry, at this downtown eating joint.  The place is always packed.  (235 Meeting St., 843-875-7969).
The Wreck of the Richard and Charlene.  Named for a trawler wrecked during Hurricane Hugo, this seafood restaurant is worth the search (in Mount Pleasant).  Diners can feast on fresh seafood while taking in waterfront views.  Try to venerable Fisherman's Platter that is light on the fried seafood.  All tables are served boiled peanuts.  The café does not take credit cards and does not serve lunch.  The Food Network recently filmed a segment at the restaurant.  (106 Haddrell St., 843-884-0052).
Shopping in Charleston
King Street is the main shopping area in town.  The Market to Calhoun stretch on King Street area has many national chains (Banana Republic, Pottery Barn and many clothing stores); and the "lower King" area, from Broad to Market streets has many high-end antique stores.
Old City Market.  Located at on East Bay and Market Street, the Old City Market features a covered flea market.  Items for sale include sweet-grass baskets, prints, clothing and other items.  (Market Street area).
Shops at Charleston Place.  Find bookstores, luggage, higher-end clothing stores and other shops.  (130 Market Street).
More information on Charleston
Visitor Information Center.  Has exhibits and a helpful information center.  Offers a Charleston Heritage Pass.  (375 Meeting St., 800-868-8118, www.charlestoncvb.com).